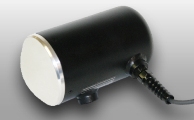 SI-3 System Interface
The stand-alone SI-3 stationary radar unit sets new standards for size and configurability. Information outputs to a serial port for communication with standard numeric display signs, radar message trailers, computers, and conveyer belt controls.
Part Number: SI-3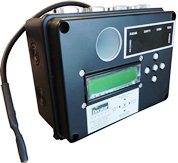 SCM Speed Control Module
Speed Control Module is control module for 2-3 digit 7-segment speed display. System is equipped with back light LCD-screen and five control buttons. Easy to read menu structure allows straightforward programming of all functions needed in most speed display and data collection applications.